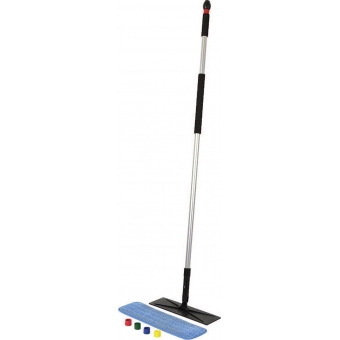 £25.95
Availability:

In Stock

Product Code:

JAMOP21

Average Rating:

Not Rated
The Rapid Mop dispenses with the need for a bucket and is suitable for small area or spot cleaning. It works by using the handle of the mop as a cleaning solution reservoir. A thumb operated button on top of the handle pumps solution forwards out of 3 jets placed just above the pad holder so that the pad can utilise the moisture to clean. The Pad uses Velcro to attach to the holder. The reservoir is replenished via the removable pump button at the top of the handle.
Reservoir ( Handle ) Capacity - 480ml
Colour coded rings easily fit onto handle
Write Review
Note: HTML is not translated!

Continue
There is no COSHH data for this product.